Hey guys I'm back with my new article…hope you all are healthy, safe and fine…
We all are blessed with one's own unique talents,right! We can just straightly move on to the topic INSTEAD OF ASKING CAN I JUST SAY THAT I CAN…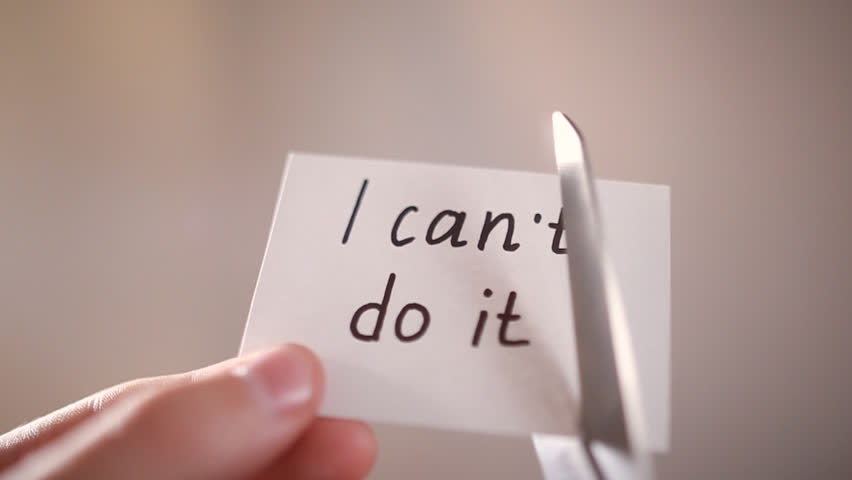 By saying or just reading itself you gotta a positive vibe..don't you?
Then what happens when we try this method in our whole life..? Aww!! great..
I will tell a short story related to our daily life…
Just imagine that you are by profession a lecturer.. you wake up early do everyone for breakfast, for launch, for dinner and you are a very good companion with you neighbor . One day the neighbor ,instead of repeating neighbor we can give her a name..hmm..I'm thinking…yeah!got it,Nisha is it nice…okay! So back to the talk fest, one day Nisha asks you hat how can you do everything by yourself and going to teach the students…Whenever i see you chiefly you are engaged with your own household works like cleaning,dusting,washing clothes etc..etc… she says that i can;t do anything as much earlier than you do. I doesn't have any job… even though i'm not at all free …I doesn't even get a time to spend with my own likes and desires…
Here we see two voice of people… the housewife also have same effort of that of the lecturer. I personally thinks that housewives are whole heartily giving more caring to their families.
When her husband says that you can do the things that you like and you should move with our own desires that makes you feel happy and comfortable..sometimes these words from her husband may be enough for her to go with her own hidden passion.
What might your reply to Nisha?
Words and Deeds are very important to make a smooth life. These two things helps each and every one to overcome all the negatives. we can say whatever we can but it is hard to work for it.. so whenever you feels lack of confidence to increase the graph of your confidence say yourself that i can ..everyone repeat with me I CAN…LOUDER I CAN..
What do you feel now?
Some positiveness…
When the exams are going on and know that you will not get better marks than the previous test why..because with some kind of circumstances you doesn't got much time. At the same time when you fills your heart with negatives what happens..the graph suddenly moves down …but when you says that for the next exams i can gain better marks…your mind will be totally relaxed..
UNLOCK YOUR POTENTIAL
When you start unlocking your fullest potential ,you will likely want more. Chances are, you will ideally want to make an impact on the world. Work for your own significance.
Vast chances are i front of us….but majority are not willing to that packet of faculty. Go and embrace your trustworthy. You can see that the things are changing.
You wanna boost your self-esteem. and adopt a willingness to risk failure. We should equally face our ups and downs. Life becomes easier for you.
Do the things that makes you feel happy..
"The purpose of our lives is to be happy"
-Dalai Lama
what a truthful words…..
Thank you…
You are capable ! You will succeed!